12:51 am
12:57 pm
After stuffing our faces with breakfast at Kono's (nothing beats an oceanfront view over breakfast), Queenie and I went for a quick stroll on the beach before heading back up the 5 freeway to Los Angeles.
I don't think I'll ever get used to California winters. They can be a bit misleading. When I see sunshine, I'm pre-programmed to break out the shorts, which is fine while in the sun, but as soon as a breeze picks up or I find myself in the shade, I'm afraid I might freeze to death. So of course, Queenie pulled the gentleman card and lent me his All Saints jacket which made an interesting prop while we shot.
I often find using borrowed things a bittersweet experience. The idea of wearing something that doesn't belong to you is always thrilling, however, the pleasure is fleeting because you always, always, have to give it back.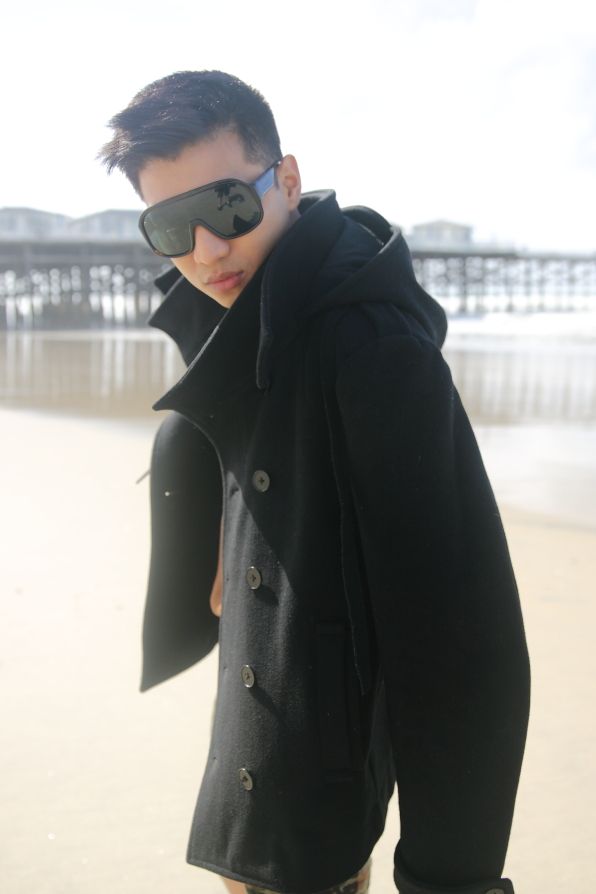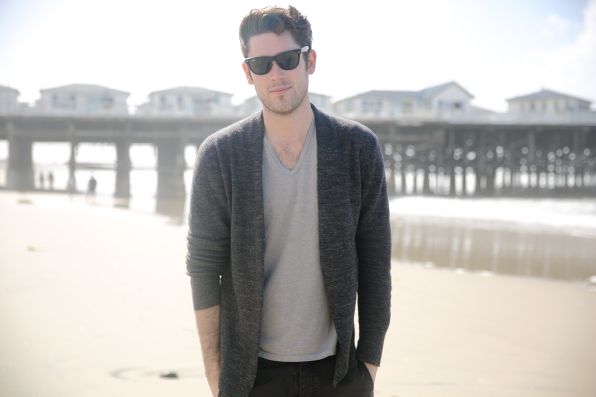 Click click click!
CONTINUE READING
3:35 pm
Like the old Nike saying goes, Just do it! Rumi and I popped by Cartier in Beverly Hills yesterday afternoon to look at some jewels. We walked out empty-handed after thirty minutes of browsing and continued our journey, hopping from one store to the next on Rodeo Drive all the way down to Barney's. I'm not gonna lie, thinking about the obscene amount of money we spend on clothes, shoes and accessories on a regular basis (as an important part of our job), only to end up in the back of our closets, made me sick to my stomach. Do we really need another pair of shoes? Do we really need another bag? Do we really need that gorgeous Celine white leather biker jacket? The honest answer — no, not really. The REAL honest answer, ok, let's not kid ourselves, YES! The point I'm trying to make here is, I do feel somewhat guilty spending so much money on clothes that ultimately loose their value after a season or two. After four hours of wandering around stores (and leaving with Proenza Schouler and Balenciaga tops… don't judge!!!), we found ourselves back at Cartier and ended up walking out with something of REAL value that would, hopefully, withstand the test of time. Don't worry, it's nothing ultra extravagant; just an every day piece that we'll have to wear for years and years to bring down the cost-per-wear ratio down… all the way to the ground. LOL!!!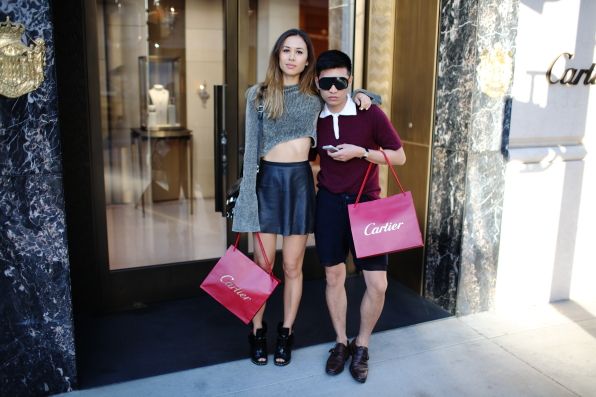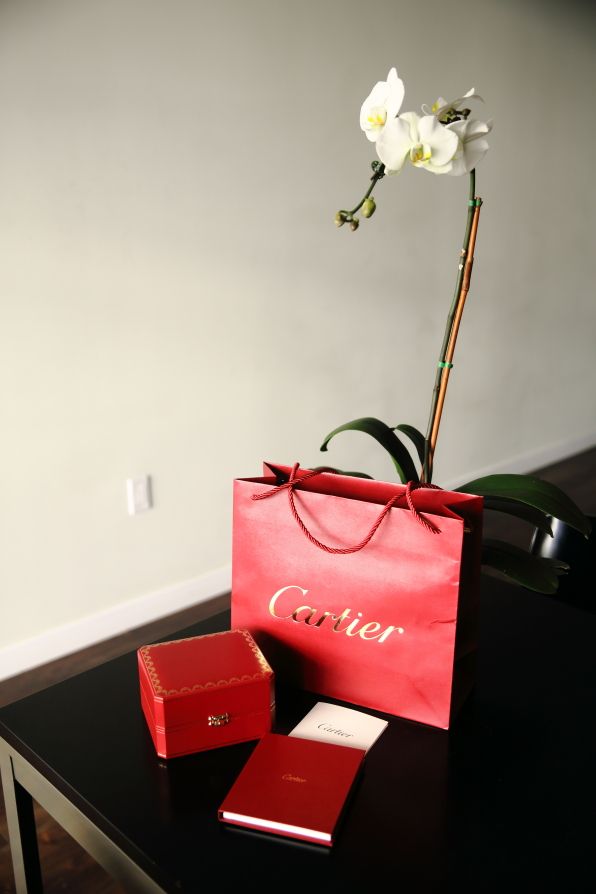 12:05 pm
Golden hour is EVERYTHING. I'm all about taking photos at any given time of the day, but my favourite time is that precious hour just before sundown. Queenie and I made a quick pit stop at Glider's Port in La Jolla on our roadtrip to San Diego from Los Angeles, and it was well worth it. I honestly cannot remember the last time I saw such a gorgeous sunset with a spectacular view of the Pacific Ocean to match.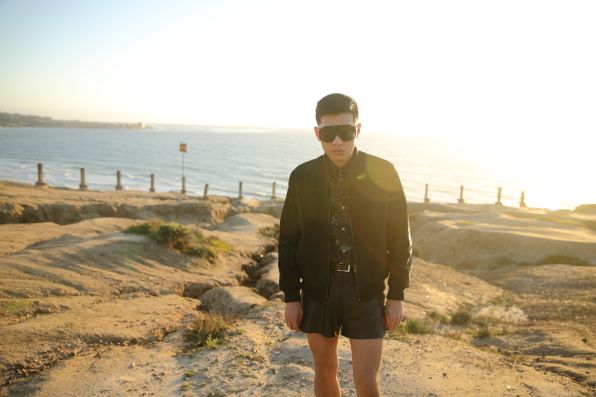 Sunglasses by Michael Kors, shirt by Fox Pixel by Paul B (Thai brand), leather shorts by MTWTFSS Weekday Collection, calf hair jacket by Kenneth Cole Collection
Click click click for more photos!
CONTINUE READING
10:22 pm
As some of you already know, I recently went to Italy a day before New York Fashion Week started to visit the headquarters of Italian accessories brand Furla. Housed in a historic, grand 18th-century Villa in Bologna, Furla President Giovanna Furlanetto personally gave me a tour of her world.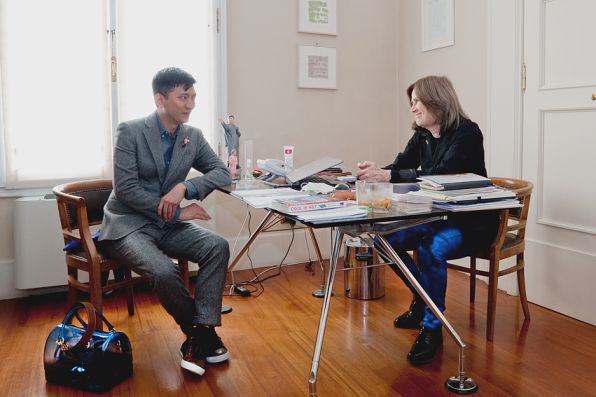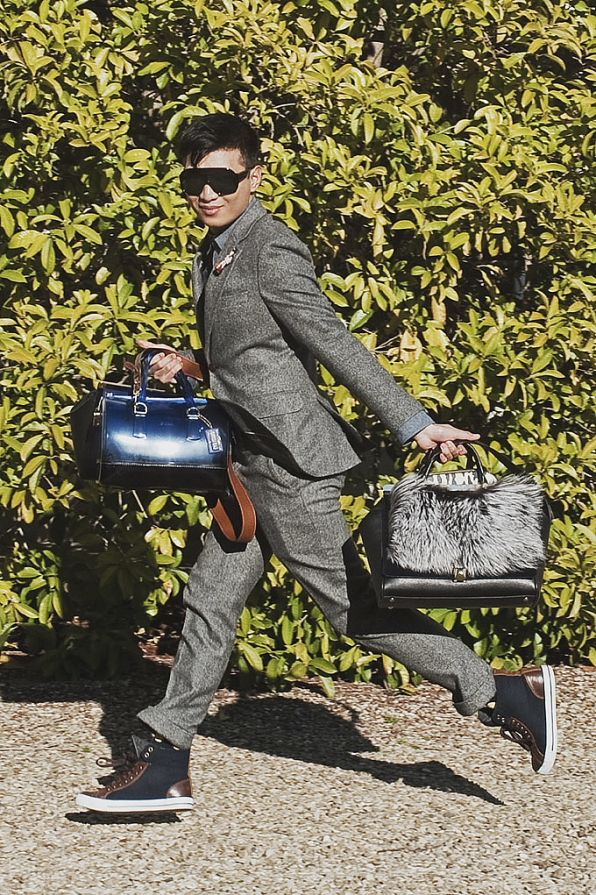 Click click click for more photos!
CONTINUE READING
1:52 pm
I found a xerox copy of myself at the DKNY show earlier in the week. Fun times!
Love DKNY, Fashionista and David!
8:35 pm
Cindi Leive, Glamour magazine's Editor-in-Chief, hosted a very intimate dinner at the Beatrice Inn to celebrate my beloved Jason Wu. As you already know, the First Lady of the United States of America, Michelle Obama (aka FLOTUS), wore Jason's dress once again at President Barack Obama's Inauguration Ball.
I don't know about you but I always, always get teary-eyed whenever I hear other people toast other people for their achievements. Cindi gave a heart-warming speech about Jason. She also wore the floral dress version of the top I've been eying online.
It was a good crowd. The ultra gorgeous and iconic Stephanie Seymour, the star of Jason Wu's new ad campaign sat across me, Vogue's Valerie Boster was the perfect seatmate, Chanel Iman showed me photos of her new car (I died) in California and encouraged me to finally get my driver's license, my gurl Hilary Rhoda who I haven't seen since we filmed the Rebecca Minkoff Christmas video was there and of course, I love Martha Hunt! She's a knockout stunner.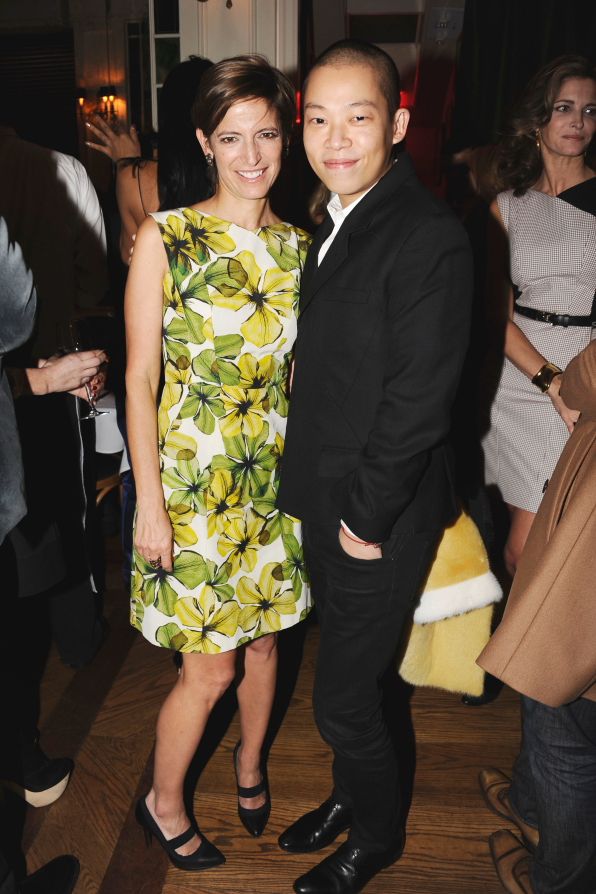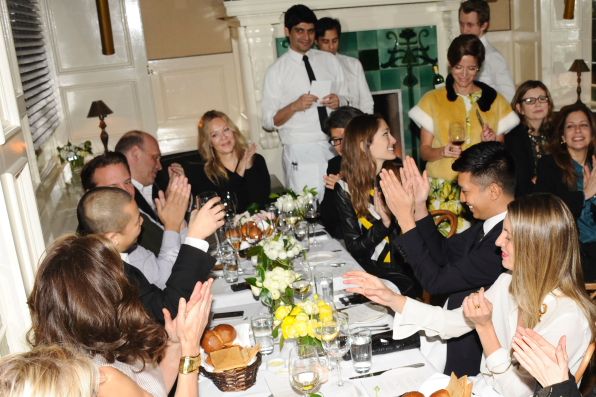 Click click click for more photos!
CONTINUE READING
5:01 am
It's 5AM here in New York City and I couldn't sleep. I can't decide whether it's the jet lag from my recent trip to Seoul or the fact that I'm trying to get caught up with all my work deliverables. I find it amusing how I constantly talk about "work" blah blah blah… yet at the same time, a huge bulk of it isn't visible on a computer screen. Ah well. I guess what happens behind-the-scenes is for my personal pleasure only.
I always think of the beach whenever I get stressed. What about you? I think I need a proper beach holiday. The idea of spending a week in a remote island with blue skies, crystal-clear waters, gorgeous sand, no internet access or cellphone signal sounds sooo heavenly right now.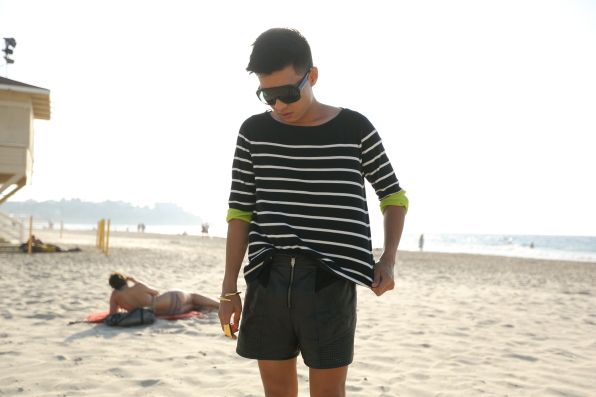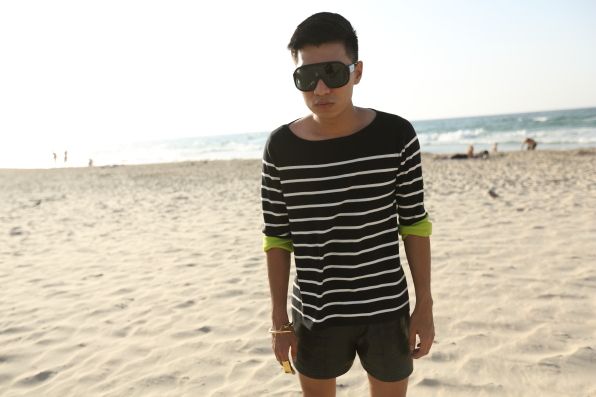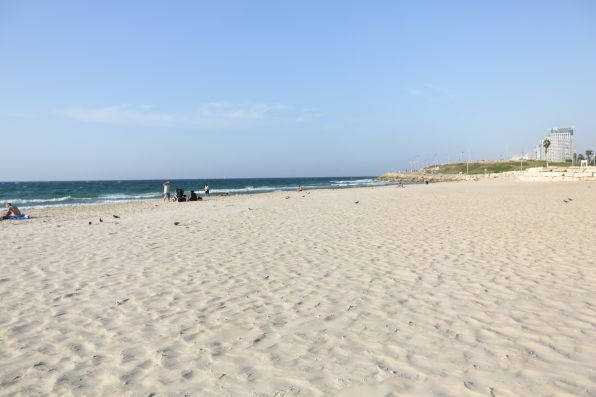 Bracelet and ring by Noritamy (click HERE)
4:19 am
Back in Bangkok, I had lunch at the Greyhound Cafe (it's a quintessential Bangkok institution) with several Thai designers. I told them that the pleasure was all mine. Although I've been to Bangkok a handful of times over the years, I never really had the opportunity to get to know the (thriving, if I may add) local fashion scene until now. Fun times!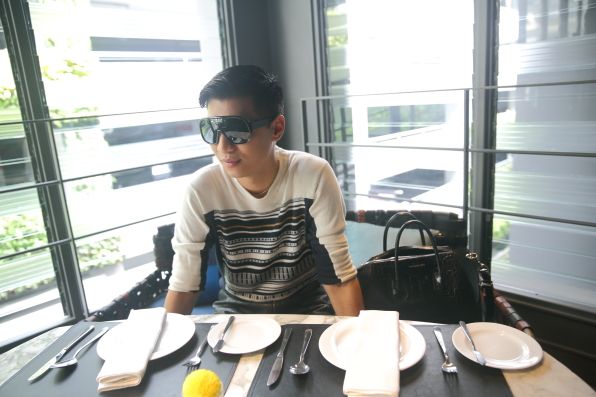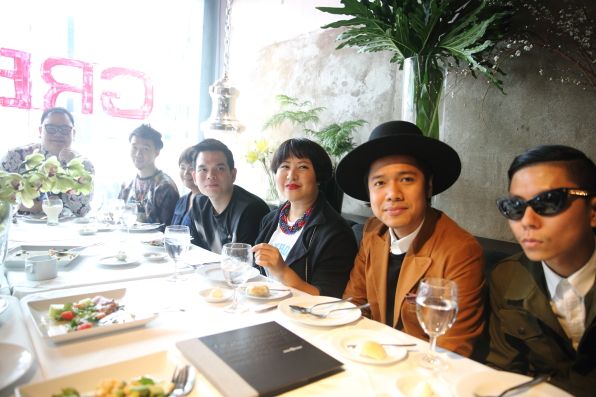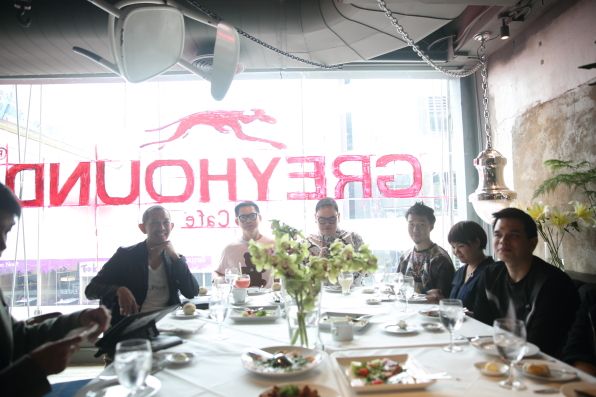 Greyhound Cafe at The Siam Center, Bangkok
Click HERE for more information
7:23 pm
안녕하세요! Anyeong haseyo! Hello my dearest readers. I'm currently in Seoul, South Korea for a television project. I can't share the details for now but you'll find out in March when it airs. I've always wanted to go to Seoul for years but never really had the opportunity to do so until now. My mom (god bless her) is a huge fan of Korean soaps. She's just as excited as I am that I'm here. I love this city so much! It's one of my favourite Asian cities — the food, the shopping, my gosh, I don't even know where to begin. I'll update you guys later. I'm late for my haircut. I love you all!