5:00 am
Just finished watching the fall/winter 2011 Chanel haute couture fashion show video. How Karl was able to replicate Place Vendome inside the Grand Palais is beyond!!!
11:41 am
Allow me to present you Karl Lagerfeld's latest new film for Chanel featuring his Cruise 2012 collection, "The Tale of Fairy", starring Anna Mouglalis, Freja Beha, Kristen McMenamy, landy Amanda Harlech, Baptiste Giabiconi, Mark Vanderloo, Bianca Balti, Brad Kroenig and many others.
11:31 am
Have you seen the latest issue of American Vogue? Rihanna, in Chanel, looks ravishing on this (long-overdue if I may add) cover.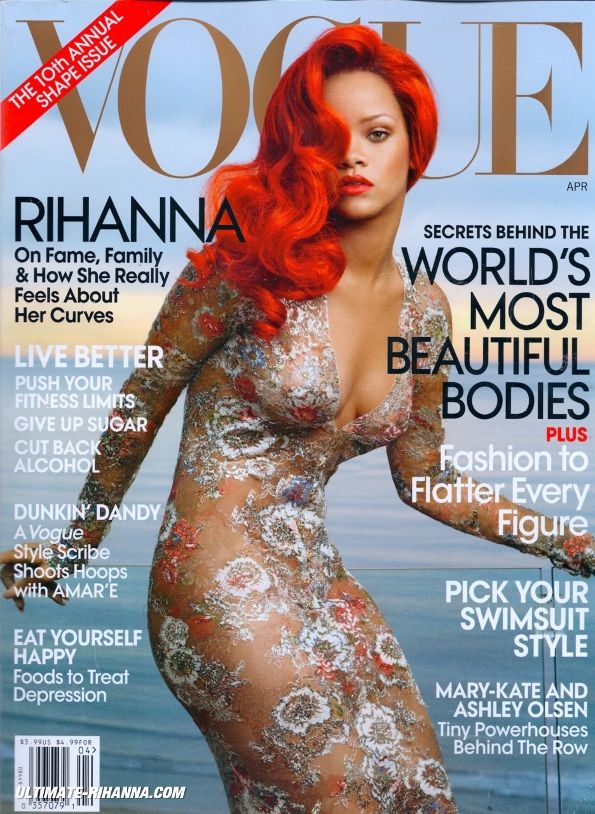 I'm still recovering from Lady Gaga's marvelous March issue (one of my faves from Vogue as of late). Whoever spiked the watercooler on the 12th floor deserves a gold medal. One smashing issue after another, it's obvious that they've been drinking some major Kool-Aid.
Can't wait to get my hands on this one. Big kudos to Anna and her team. High-fives all around!
7:50 pm
Chanel Spring Summer Backstage – Hair, Make-up and Model Overload!
Here's the scene backstage (hair & make-up) at Chanel spring summer 2011. The majority of the girls had a super straight, super sleek pony tail. As for make-up, a bit of dark eyeshadow and eyeliner to emphasize the eyes, a little bit of blush and nothing else.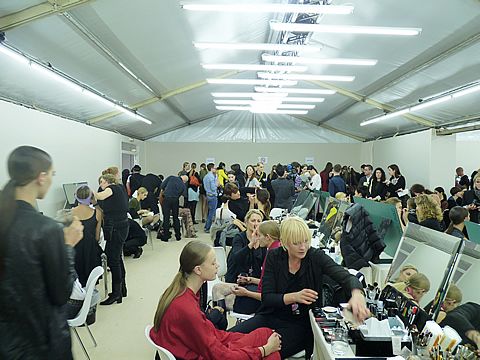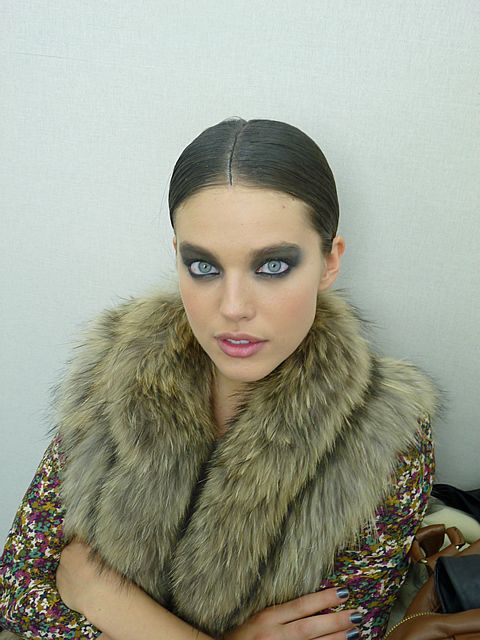 Emily DiDonato is so gorgeous, no?
Click click click!
7:26 pm
Chanel Spring Summer 2011 Backstage
Two days before their spectacular show, the wonderful folks at Chanel emailed to ask if I was interested going backstage before the show. Here's the catch: my call time was 7AM, as in seven o'clock in the morning.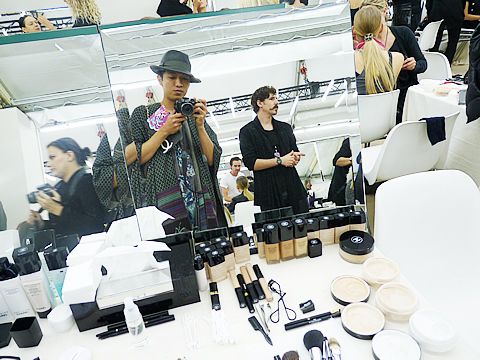 Click click click!
5:27 pm
Edie Campbell Backstage at Chanel Spring Summer 2011
I know it's not often I go gaga over 'new' girls but I'm obsessed with Edie Campbell. I took some snaps of her backstage at the Chanel spring/summer 2011 show.
Cheeky.
I love her style!
8:21 am
Chanel Spring Summer 2011 Backstage Hair & Makeup
Here's the view from where I stood backstage at the spring/summer 2011 Chanel fashion show in Paris.
Photos to follow!
9:11 pm
Chanel Spring Summer 2011 Video – Preview
Here's the view from my seat at the spectacular Chanel spring/summer 2011 ready to wear show earlier this morning.
I have so many special photos for you. I was invited by the very kind folks at Chanel early, hence my 7AM call time instead of going to the show at 10:30AM.
10:10 pm
CHANEL Ready to Wear Spring Summer 2011 Invitation
My Chanel invitation arrived today.
Although I've been to haute couture, this is my first Chanel pret-a-porter show.