7:15 pm
6:21 am
Something for the weekend! Here's the full-length video of the fall/winter 2012 Chanel ready to wear fashion show.
6:57 am
It's all about shine and everything sparkly at Chanel fall/winter 2012 so naturally, this season's set was based on crystals.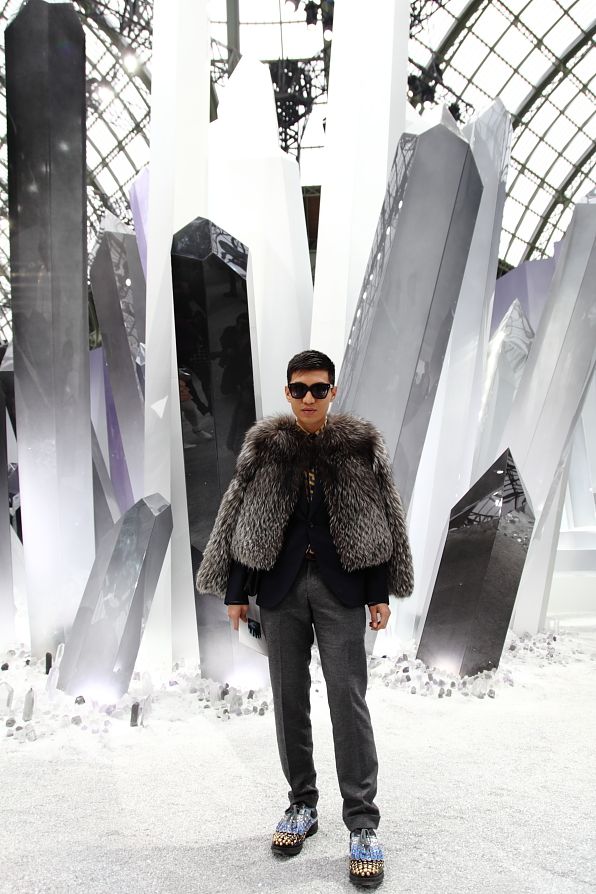 5:38 am
Following his sea-inspired collection for Chanel ready to wear, Uncle Karl takes us up to the friendly skies via a mock-aeroplane, for his spring/summer 2012 Chanel haute couture collection.
6:45 pm
Global warming is seriously fucking up my wardrobe options. Bad enough that we had to endure that miserable, disgusting Indian of a summer in Paris during the womenswear collections (three words: Espace Ephemere Tuileries) and now good ol' Mama Nature is messing around with what was meant to be my winter vacay. This time last year, most of Europe was knee-deep in snow and I was mincing around the streets of Stockholm in my Dior moon boots. It's different this year. The thermometer hovered around 8 degrees celsius this afternoon and I had no choice but to take my suede Church's boots out for a spin along with my warm beanie and gloves I bought from Urban Outfitters a few weeks ago. Autumn dressing right at the tail end of December. So wrong… but so cozy and perfect.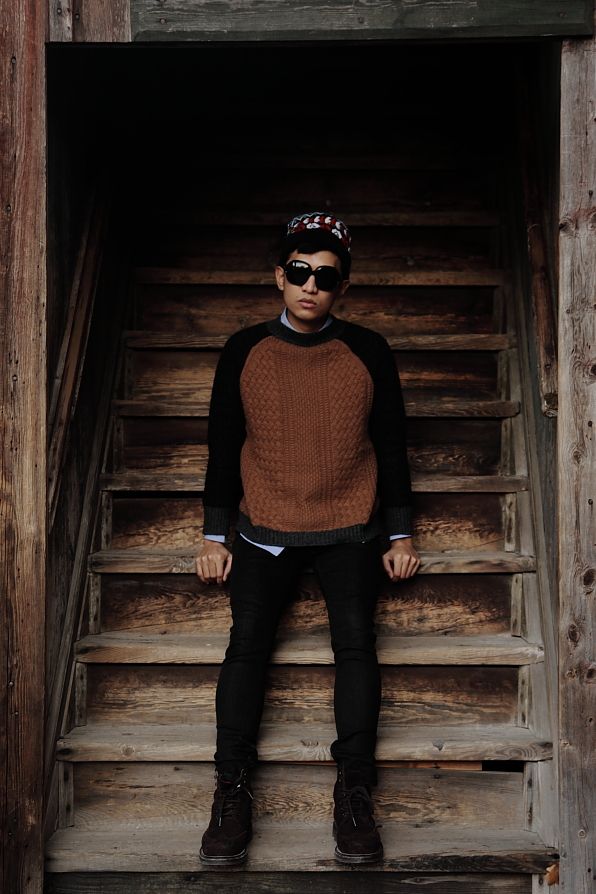 Beanie and gloves from Urban Outfitters, shirt from Uniqlo, sweater from Zara, jeans from BLK DNM by Johan Lindeberg, shoes from Church's, bag from Chanel, sunglasses from Miu Miu.
Click click click for more photos!
CONTINUE READING
10:36 am
People always, always shake their heads in disbelief whenever I tell them I need to be home early the night before a Chanel show. It's important for a girl to get a lot of sleep. Afterall, one has to wake up early. I like to go to the Grand Palais at least an hour before the show starts to see what the incredible Karl is up to. What I like about Chanel shows (at least the ones I've been to) is that you can guess the theme of the set based on the invitation. I had a hint that it's going to be an aquatic set when I received mine. However, no amount of guessing or hinting can replace the actual experience of being there and seeing it for yourself. Karl and his team have always blown my mind (and expectations) away. They turned the Grand Palais into a magical ocean bed, complete with underwater creatures — octopus, seahorses, fish, clams, starfishes, etc.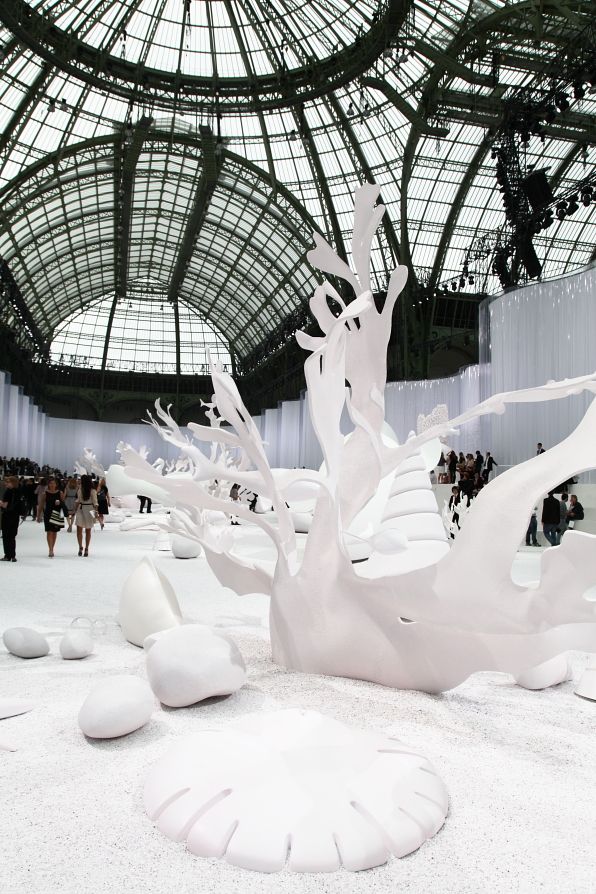 After the jump: Alexander Wang, Carine Roitfeld, Franca Sozzani, Lady Amanda Harlech, Uma Thurman, Hamish Bowles, Anna Wintour and more!
Click click click!
CONTINUE READING
1:33 pm
You have to hand it to Karl Lagerfeld and his team for transforming the Grand Palais into a massive, white aquarium for Chanel's spring/summer 2012 fashion show.
11:57 am
5:03 am
5:00 am
Just finished watching the fall/winter 2011 Chanel haute couture fashion show video. How Karl was able to replicate Place Vendome inside the Grand Palais is beyond!!!