9:22 am
Alexander Wang presented these major glow-in-the-dark looks on his spring/summer 2013 fashion show yesterday afternoon.
5:00 am
Subtle textures. I'm obsessed with subtle textures. And holes. And perforations. I wore this ultra bright white fall/winter 2012 3.1 Phillip Lim textured men's jacket with a white mesh tee from Uniqlo and my now-classic leather and suede perforated shorts from Alexander Wang which I bought a few months back from Opening Ceremony. It's funny because I initially had reservations shelling out a couple of hundred dollars for a pair of leather shorts but I've worn these to DEATH this season. There are very few things in life that are worth every penny earned. This is one of those things.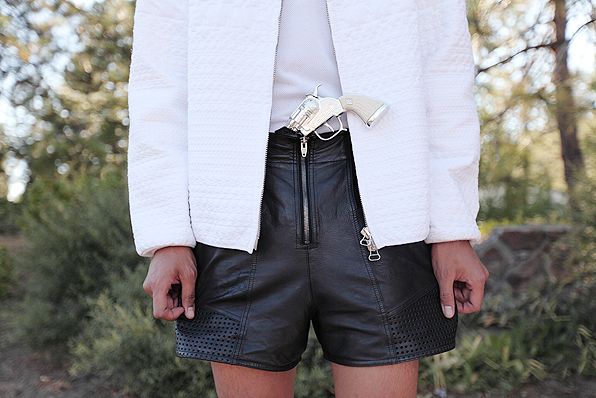 11:05 am
No, really, I'm a cowboy. I'm able to survive in harsh conditions and I'm also game for pretty much most things in life with the exception of the following: electrical outlets, roller coasters and anything that involves me dangling in the air. Don't ask; the older I get, the more I fear heights. Rumi wanted to take the scenic lift ride at the Park City Mountain Resort in Utah. I failed in trying to steer her to do something else. I guess it's fair that I join her especially with the drive from Salt lake City. Trust me, I was petrified beyond belief for the first fifteen minutes of the ride, frozen legs and all. It's the first time I rode the lift and boy I'm glad I did! I'm very curious what Park City Mountain Resort looks like in the winter though…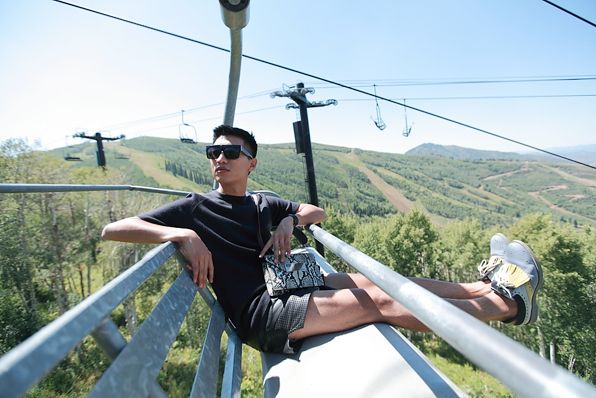 Sunglasses by Celine, top by 3.1 Phillip Lim, shorts by Alexander Wang, bag by Michael Kors, shoes by Prada
Click click click!
CONTINUE READING
12:40 pm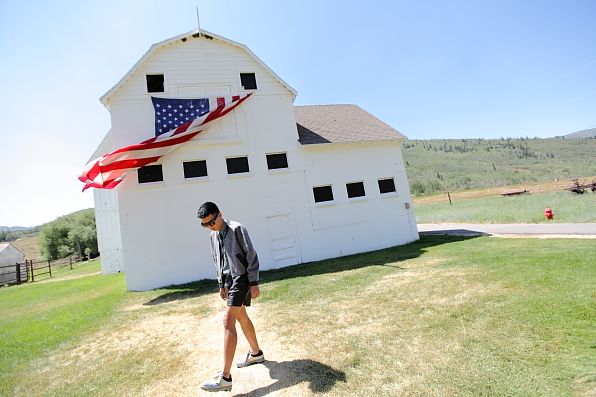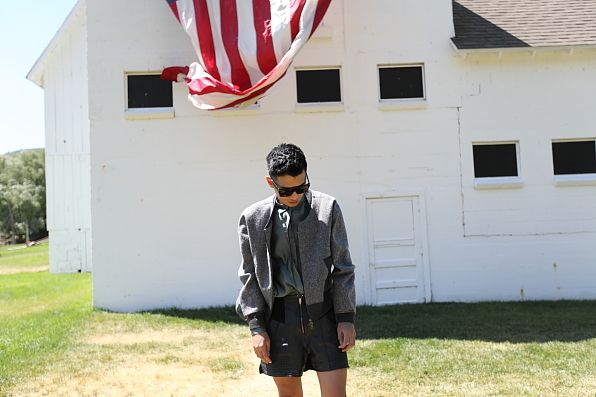 Sunglasses by Celine, jacket and shirt by Michael Angel, shorts by Alexander Wang, shoes by Prada
CONTINUE READING
5:01 pm
I thought I'd share some photos from my Las Vegas birthday vacation. I'll let these images do the talking. For now at least. My brain is fried!! Hah. More images to follow! I love you all.
Click click click for 55+ photos after the jump!
CONTINUE READING
12:53 pm
The weather is rather unpredictable here in Milan (switches between cold and hot every hour) so after Dolce & Gabbana, I changed into another outfit before going to Missoni.

Hat by Francesco Scognamiglio, t-shirt by T by Alexander Wang, sunglasses from YSL, jacket and trousers from Roberto Cavalli, shoes from 3.1 Phillip Lim.
12:14 am
Alexander Wang's Andrea boots are so cute. I love the slits, the laces and the shape! I'm always on the hunt for nice flat boots and these babies are just right. I could see this as an every day shoe — perfect for those days when all you want to do is to chillax in a sweater and a pair of skinnies.
Click HERE for more photos or info.
10:36 am
People always, always shake their heads in disbelief whenever I tell them I need to be home early the night before a Chanel show. It's important for a girl to get a lot of sleep. Afterall, one has to wake up early. I like to go to the Grand Palais at least an hour before the show starts to see what the incredible Karl is up to. What I like about Chanel shows (at least the ones I've been to) is that you can guess the theme of the set based on the invitation. I had a hint that it's going to be an aquatic set when I received mine. However, no amount of guessing or hinting can replace the actual experience of being there and seeing it for yourself. Karl and his team have always blown my mind (and expectations) away. They turned the Grand Palais into a magical ocean bed, complete with underwater creatures — octopus, seahorses, fish, clams, starfishes, etc.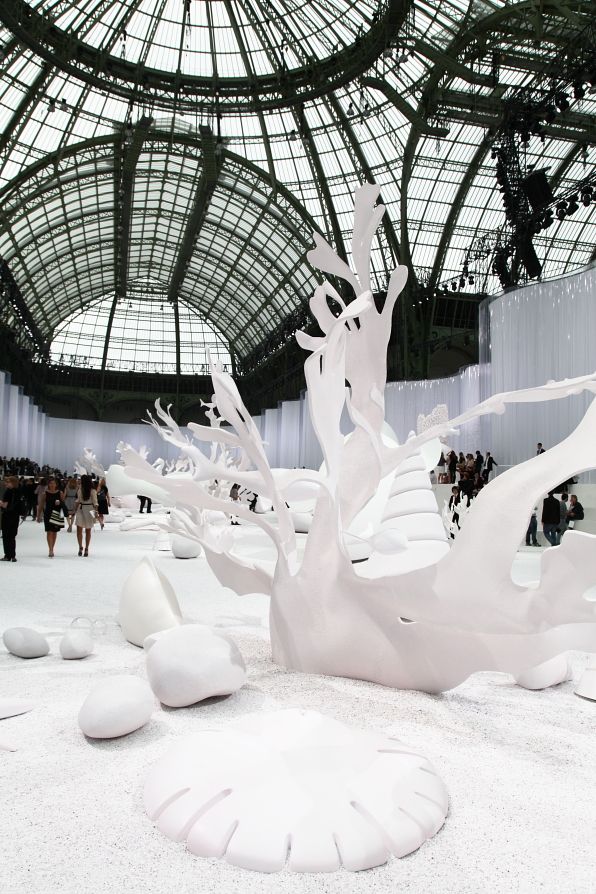 After the jump: Alexander Wang, Carine Roitfeld, Franca Sozzani, Lady Amanda Harlech, Uma Thurman, Hamish Bowles, Anna Wintour and more!
Click click click!
CONTINUE READING
9:48 am
I had lots of fun at Alexander Wang's frat-themed after party last night. It was all about glowsticks, astroturf, oversized beer bottles and cans. I even tried jello shots for the first time. They were so good I had three!