5:03 am
6:43 pm
It's not every day I blog about things I saw from Twitter but when Janet of Graey NY sent me a link to her flask-inspired purse video, I must say I was enamored. See for yourself.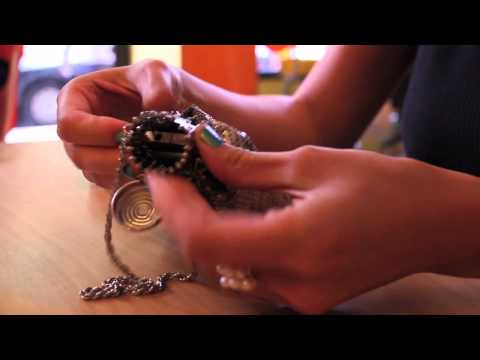 Cool purse aside, I thought it was a well-made video. After Janet introducing herself and her company briefly, she provided details about the flask purse such as what it can fit, what it's made of and why you should buy it. Best of all, it was capped at exactly sixty seconds. I love this direct but personal and intimate approach that doesn't sound forced or overt.
Visit http://www.graeyny.com/shop to learn more.
5:33 pm
When it comes to road rules, in India, there are no rules. As our driver said, you need three things: a good horn, a good break and lastly, the most important of all, good luck. During the road trip from New Delhi to Agra, I saw four accidents over the span of five hours. Traffic lights are very rare here. Also, everyone honks like mad. They use their horns to communicate to one another. Even trucks have signs "Blow Horn Please" painted on the back. I've been using the ear plugs I got from the plane whenever I'm inside the car and let me tell you, they're a godsend!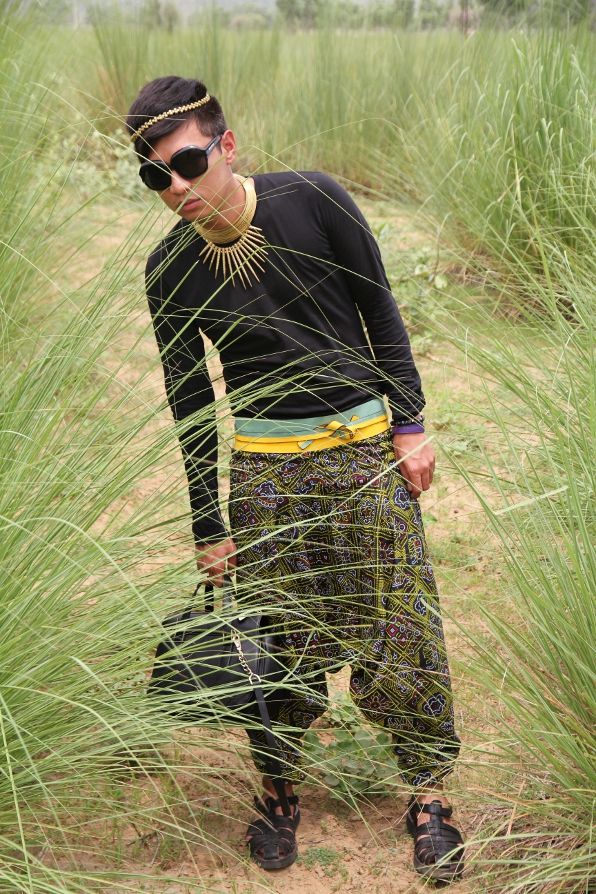 Three necklaces (one used as a headband) from New Delhi, sunglasses from Miu Miu, black top from Uniqlo, belt from Kenzo, trousers from a market in Jaipur, bracelets from Hermes and Morocco, shoes from Morocco, bag from Mark Cross
Click click click for more!
CONTINUE READING
4:10 pm
I'm all for cheap thrills, no secret about that. Imagine the delight when I saw this super chic wire necklace.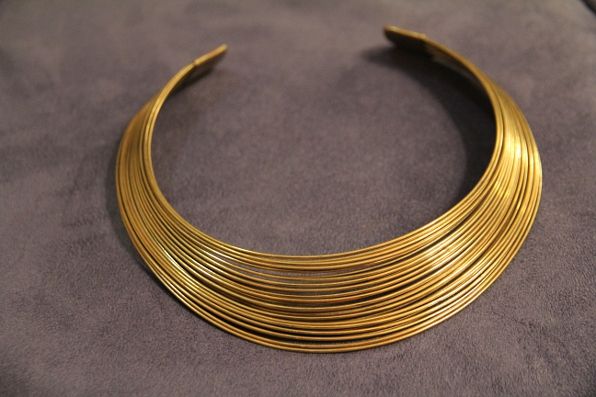 I got from the Dilli Haat market in New Delhi a few days ago for around ten US dollars. Awesome eh? Wear it underneath a shirt collar and voila! A touch of metallica doesn't hurt anyone. Also looks terrific with white shirts as long as you don't get it wet.
7:42 pm
After the Burberry Prorsum show, I rushed to Via Montenapoleone really quick to pick up some of the fall/winter 2012 Prada pieces I sent for alteration. I saw this lady from a far, casually strolling down the street, sporting a canvas bag and that distinct stripe from the spring 2011 collection.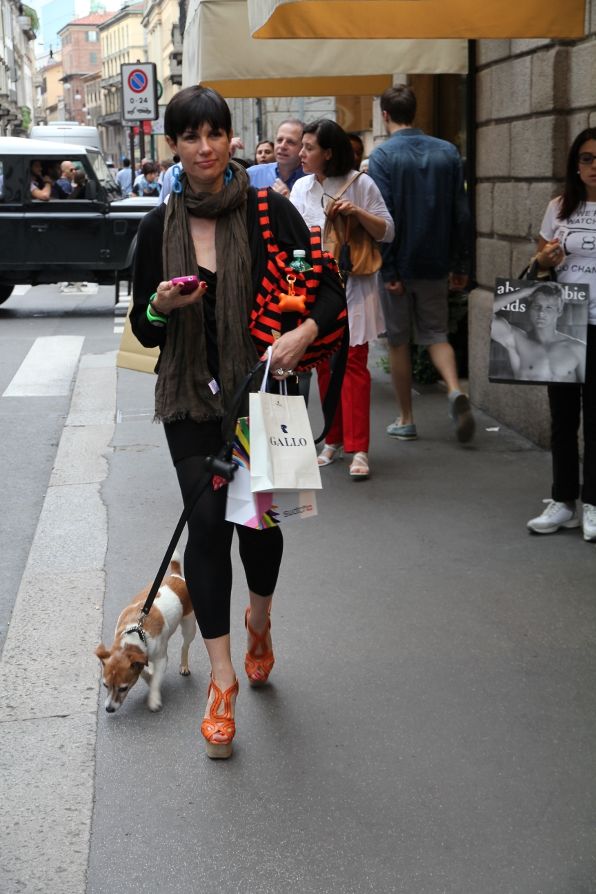 A few meters later, I saw another lady carrying the same bag, wearing the same shoes. Click click click!
CONTINUE READING
5:21 pm
I don't obsess about handbags like I used to (I tend to love shoes and clothes these days) but I must say I love the mini Miss Wu (by Jason Wu) bag for Pre-Fall 2011. They come in various shades and leathers but how can I resist the eye-popping colours of these python bags? Very nice. From what I've seen, the bag is very small — just enough space to carry the most basic essentials: phone, lip gloss, cigarettes and a lighter. It's perfect for people like me. I'm on a mission to de-clutter and simplify my life. More on that later.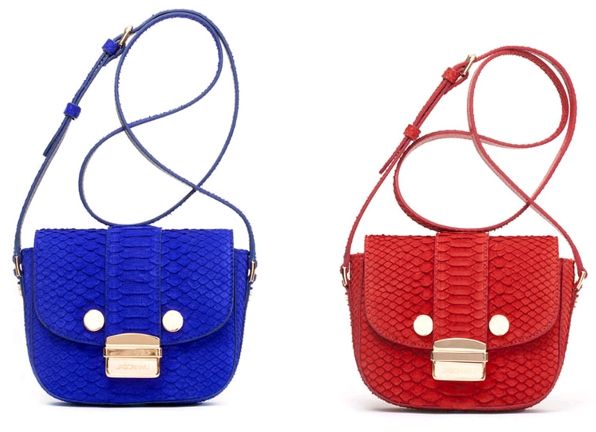 Photo credit: TheWStudio
2:50 pm
I was browsing the selection of wallets at Hermès on Broad Street the other day and as pretty and buttery soft soft soft supple as they are, the astronomical price tags are just too much. But then again, it's Hermès. 'Nuff said. I don't even know why I'm looking at wallets because the bf gave me one (Hello Kitty, mind you) for my birthday two months ago. Unfortunately, the cute factor had worn off after using it a few times. Going through the Net-a-Porter site this morning, I saw this fluorescent green Comme des Garçons wallet. Green on one side, bright orange on the other.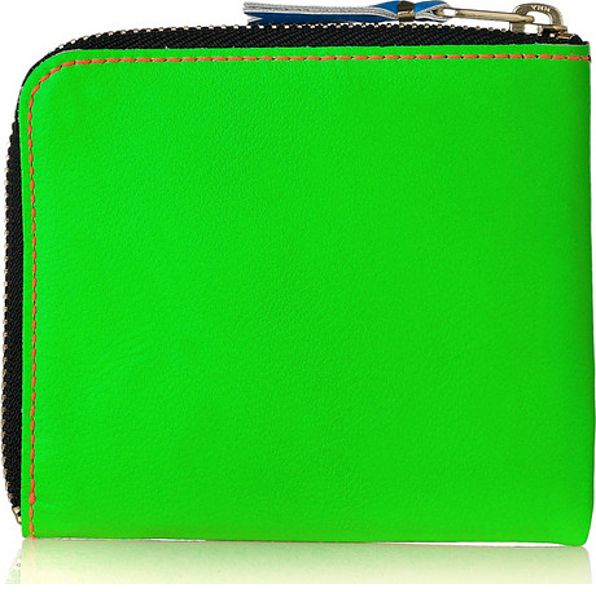 Comme des Garçons wallet, US$100 at Net-a-Porter
Click HERE to buy or for more information.
1:20 pm
I know spring showers are coming to an end to pave way for summer sun but it's never too early to start planning looks for fall. I love Jens' collection of hand-made hats for Uncommon Creatures, a cool label based in Denmark. They are inspired by villages such as Viseu de Sus, situated in the Maramures mountains in Romania. I'm all for headgear and these chic creatures will surely punctuate any autumn outfit.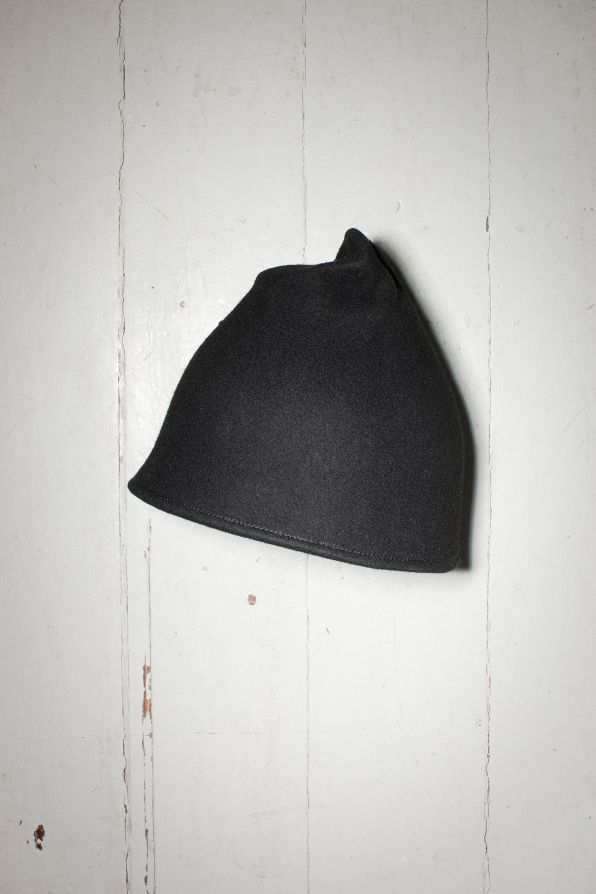 Click click click for more photos.
CONTINUE READING
1:46 pm
And the backpack obsession continues. I fell in love with this Alexander Wang leather and canvas backpack the first time I saw it when Rumi and I went to the Opening Ceremony store in LA. We both weren't in shopping mode at that time so I held off for a few days before buying it on Shopbop. It's been years, no decades, since I last used a backpack heavily. It feels so good and liberating to be able to walk around the city streets with free hands and free arms, no wonder this bag is now my day-to-day bag. Cue 'rolling with my homies'…
Click HERE to buy or for more information. Turns out the Alexander Wang backpack is now on sale! Shopbop ships anywhere in the world for free, just a FYI.
3:28 pm
Kenzo had a sample sale in Paris last week and I got quite a number of amazing things. This floral canvas bucket bag is very very cute. I love the jolt of colorful flowers against the hard, gladiatoresque leather details.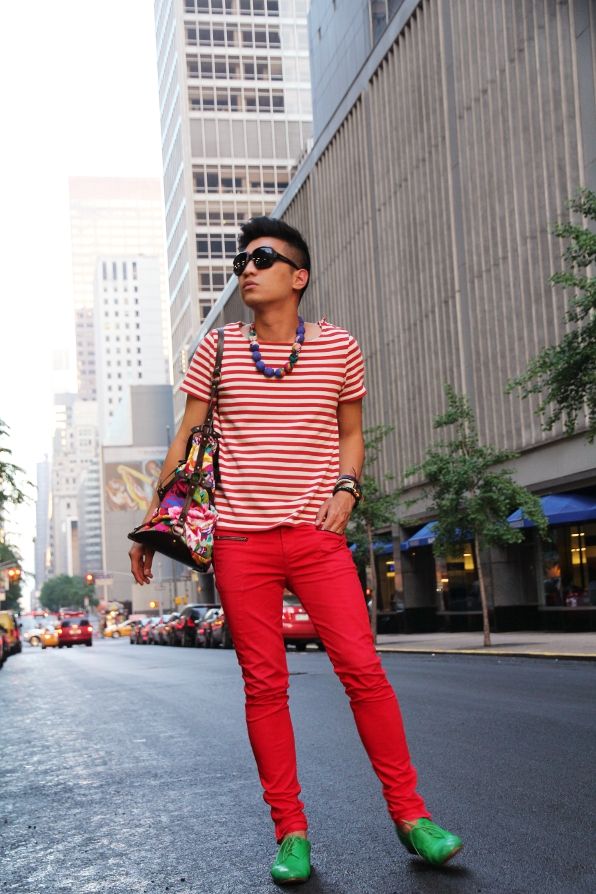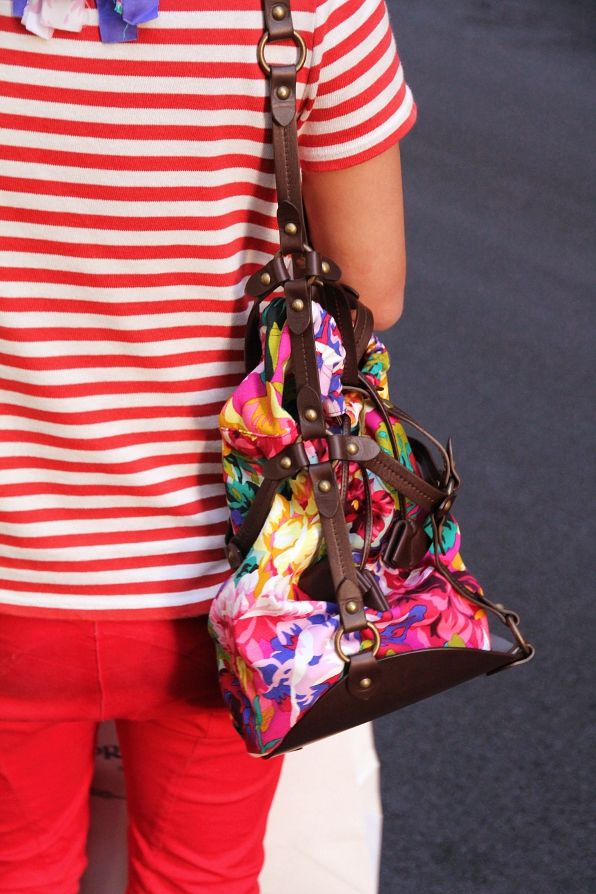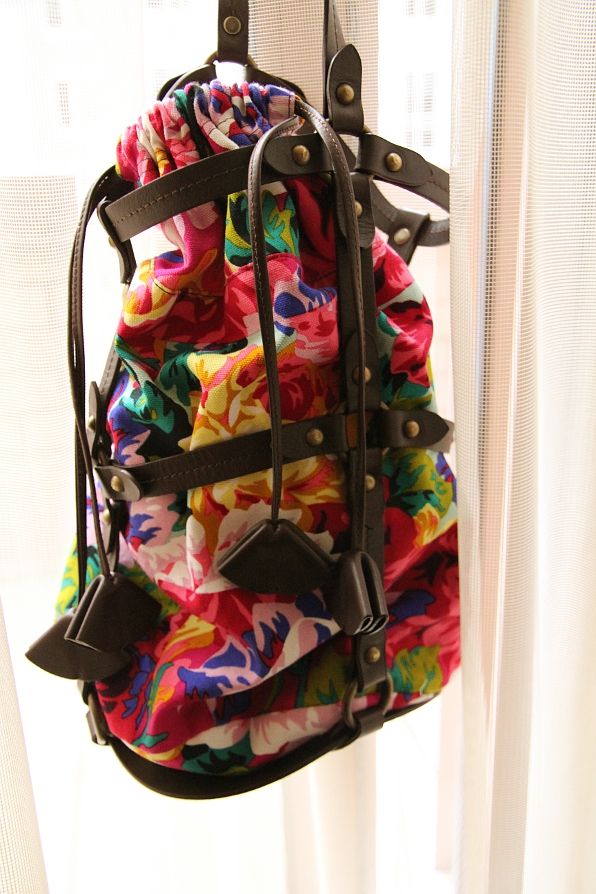 Sunglasses from Miu Miu, t-shirt from APC, necklace and bag from Kenzo, jeans from Rag & Bone, shoes from Jil Sander