I can see the headlines now — BREAKING NEWS: Fashion Blogger Bryanboy takes a break from the front row to join the Swedish Military! Just kidding! I'm not one to do head-to-toe total looks but a weekend walk to the woods inspired me to dress up for the occasion. Winter is coming to an end so, in spite of the chilly weather, I thought I'd take my new acquisitions out for a quick spin. I picked up a shirt, a hat and a pair of shorts (click HERE) from the Acne store here in Stockholm. I love how the florals form a camouflage effect. It's all about having a camoflorage moment.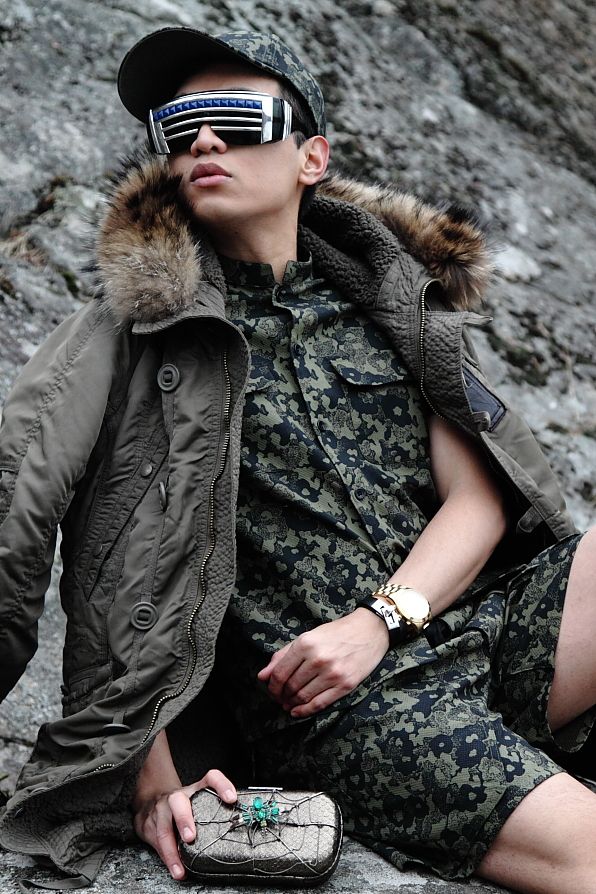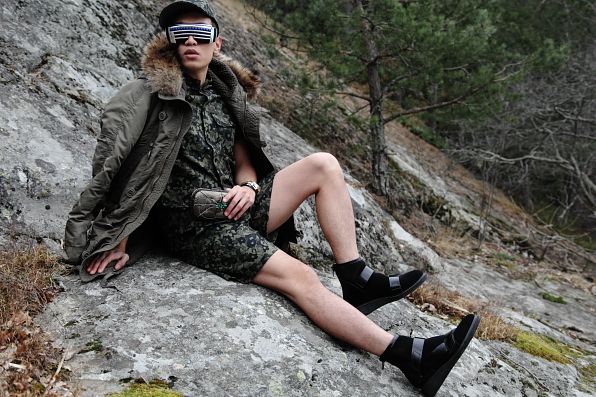 Jacket by Goa (Japan), shoes by 3.1 Phillip Lim, bracelet by Hermes, watch by Michael Kors, bag by Corto Moltedo, sunglasses gifted by Stevie Boi, hat, shirt and shorts by Acne, Acne Camofloral shorts available at Mr Porter (click HERE)
Click click click for more photos!