Jean Paul Gaultier Monsieur
Yesterday afternoon at the Milk Magazine photoshoot, the generous girls at Milk gave me a few goodies from Jean Paul Gaultier's Monsieur cosmetic men's cosmetic line: concealer, 2 lip balms, a bronzer and self-tanning gel. They actually told me to grab ANYTHING I like – I wanted to take a sorts of goodies but I was soo shy (HAH!) so these are the ones I got. I love them!! The lip balms are soo luxurious! Buy them when you can!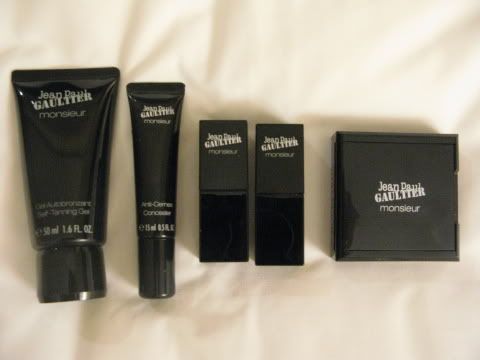 Thank you thank you thank you!